We prepare you to be your very best while supporting you every step of the way.
Build your health-fitness career with NAFC.
We don't just certify trainers… we partner with you to develop your career path.
CURRENT AREAS OF PRACTICE:
Personal Trainer Certification
Group Fitness Instructor Certification
Nutrition Coach Foundations Certification
Wellness Consultant Certification
Pilates Coach Mat 1 Certification
Pilates Coach Reformer 1 Certification
Personal Training Certification delivers scientifically-based education.
Group Instructor Certification for Group Exercise.
Nutrition Coach Foundations is scientifically-based education.
Wellness Consultant Certification teaches advanced nutritional skillsets.
Introducing the next generation of Yoga Teacher Training: NAFC Yoga 200™
Mat Pilates Certification delivers cutting edge education and training.
Access continuing education from one of the very few accredited continuing education providers in the Fitness Industry.
Accredited continuing education meets standards to help you grow and excel in your career.
Use your continuing education effort and money to create and grow a career path to better and higher paying jobs.
We take fitness and helping people seriously and hope you do too! Check out our affordable continuing education courses and start growing.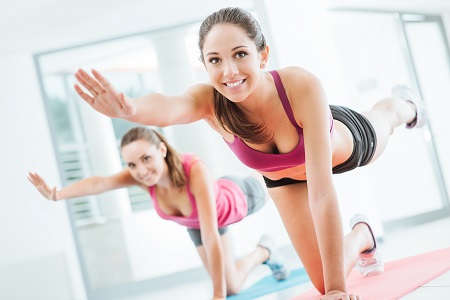 NAFC now offers virtual certification workshops that you can attend whenever it's convenient.
Gain a comprehensive understanding of practical application techniques and core concepts.
Let our expert trainers and instructors visually guide you as they demonstrate hands-on skills and pro-tips that will prepare you for your practical exam and your career.
Study Support
Your successful graduation is our mission. The NAFC team is beside you through your educational process, providing the best resources and support to get your career on track as quickly as possible.
There is something that sets the NAFC apart from the over-educated trainer who has no understanding of how to apply head knowledge to Results. NAFC taught me something special years ago. I am one of those Loyal hearts!
"NAFC actually stops and asks the question why. Why should you do this exercise? Why should you do this movement? They really focus on proper body movement and injury prevention which is ABSOLUTELY CRUCIAL if you are going to be in the fitness field. Their study tools are actually engaging, especially their interactive study section. I can't recommend NAFC enough!
I just completed my ACSM CPT exam after having completed the NAFC Health & Wellness Coach Cert. I have to say that NAFC is a more challenging process and offered a much more comprehensive education. - NAFC-Certified Trainer
"Testing was convenient and the master trainer I tested with virtually was very knowledgeable, personable and professional. I would give NAFC an A for sure as I came away with the confidence that I could easily help people achieve their goals at any level." - NAFC-Certified Trainer