Breast Cancer Recovery and Prevention
Limited Time Special Offer!
Get Started for Just $75 and Save 20%.
With the Get Started option you will be able to complete the first course module of this PowerCert for $75.00. Once you have completed the first module you will be able to make your final discounted payment and get access to the remaining modules. You must make your final payment within 6 months of the original purchase.
The total value is $260.00 but you only pay a total of $208.00.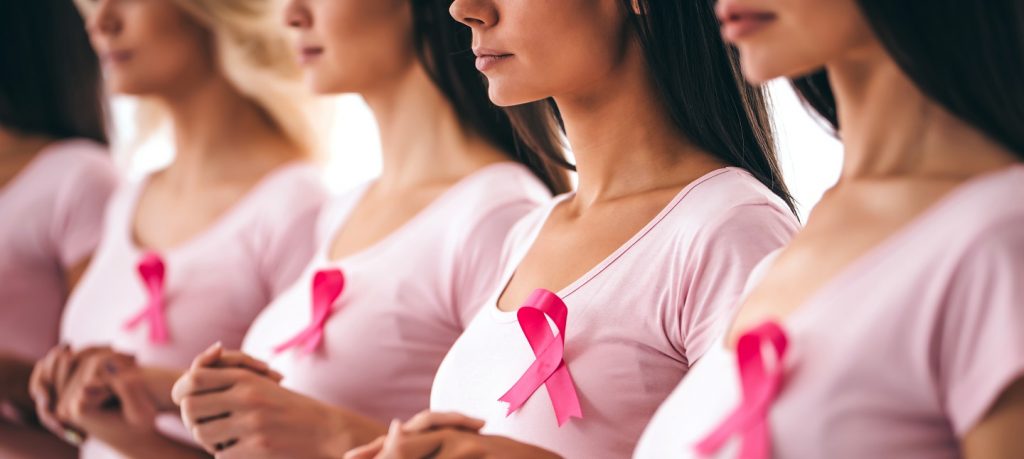 Authors: Naomi Aaronson MA OTR/L CHT Certified Cancer Exercise Trainer, Ann Marie Turo OTR/L Yoga/Pilates Instructor Reiki Master, Tina Schmidt-McNulty MS CES RN, Mary Essert BA ATRIC.
Description:
Cancer is a disease that affects both the mind and body. Breast cancer is the leading form of cancer in women and there are more than 2 million breast cancer survivors in the US today. Surgery, radiation, chemotherapy, and drug therapy make the fight to recovery from breast cancer an uphill battle. Exercise is a proven modality to help regain strength, mobility, and return function to the upper torso, and other areas of the body that may be affected in reconstruction, after aggressive and moderate breast cancer treatment. Exercise has also been shown in research to help physically and mentally, and to be an important key in breast cancer prevention. This Power Certificate Program starts with an overview of cancer, how it affects the body, and keys to cancer prevention. Then you learn how to work with clients with breast cancer through knowledge of the disease, treatment, and the anatomy of the disease. You are taught safe and effective recovery and intervention using resistance training, flexibility exercises, water exercise, and Pilates-based exercises.
Education Level: Intermediate to Advanced
Prerequisites: NAFC Personal Training Certification, or NAFC Group Fitness Instructor Certification, or a College Degree in the Fitness Field, or an approved Equivalent.
Target Audience: Health-Fitness Professionals, Allied Health and Medical Professionals.
Course 1: Essential Exercise for Cancer Patients and Survivors Online Interactive Course (2 Hours)
Course 1 Online Exam
Course 2: Breast Cancer Recovery: On Land and In Water Online Interactive Course (4 Hours)
Course 2 Online Exam
Course 3: Return to Life: Breast Cancer Recovery Using Pilates Online Interactive Course (6 Hours) 
Course 3 Online Exam
Time to Complete: 18 Months to complete Examination Process
Course Access: Continued access with updates available
Course Objectives: Essential Exercises for Cancer Patients and Survivors
After completing this course you will be able to:
Discuss and recognize cancer facts, types, 2 stages, 5 risk factors, and multiple causes.
Recognize how diet and physical activity can play a role in all aspects of cancer.
Discuss 5 treatments used in the cancer process.
Describe the role exercise plays in prevention, progression, and rehabilitation of cancer.
Describe 13 exercise contraindications and 6 special considerations for clients with cancer.
Recognize safe and effective basic exercise guidelines for cardiorespiratory, resistance, and flexibility training for clients with cancer or recovering from cancer.
Describe safe and effective basic resistance training exercises for 5 basic muscle groups with varying levels to be used for clients in various stages of the cancer process and recommendations for flexibility exercises.
Course Objectives: Breast Cancer Recovery: On Land and In Water
After completing this course you will be able to:
Discuss breast cancer and research about exercise and breast cancer.
List and describe the 4 stages of breast cancer.
Identify the anatomical structures involved with breast cancer including the breast, 6 muscles, the neurological system, and the lymphatic system.
Describe breast cancer treatments including 10 local treatments and 4 systemic treatments.
Identify 7 breast cancer post surgical implications.
Identify the stages and discuss the symptoms, risk, and treatment of lymphedema.
Identify the implications, benefits, exercise goals, and daily living recommendations for breast cancer clients with lymphedema for both land and water exercise.
Recognize 9 goals for exercise program design for clients with breast cancer.
Describe the role of client information, physician consent, client referral, and 5 fitness assessments for breast cancer clients in the fitness assessment process.
Recognize 7 aspects of exercise guidelines for the breast cancer client.
Describe basic recommendations for exercise, equipment use, and 16 helpful hints for exercise programs for breast cancer clients.
Explain how to safely and effectively perform 4 level 1, 9 level 2, 9 lymphedema exercises and a sample program for land exercise for clients with breast cancer.
Explain how to safely and effectively perform 2 warm up exercises, 6 warm up stretches, 13 range of motion exercises, 6 aerobic conditioning exercises, 6 cool down exercises and a sample program for water exercises for breast cancer clients.
Identify 6 tips for marketing a breast cancer exercise program.
Course Objectives: Return to Life: Breast Cancer Recovery Using Pilates
After completing this course you will be able to:
Briefly describe 7 types of breast cancer and breast cancer staging.
Discuss the psychological, psychosocial, and cognitive effects of breast cancer.
Describe six surgical options for breast cancer.
Describe how 6 anatomical structures are affected by breast cancer surgery.
Discuss the general process and three phases for breast cancer surgery rehabilitation.
Describe three rehabilitative issues for breast cancer surgery recovery:
5 pain related issues
Radiation
3 systemic treatments
Discuss professional responsibilities when working with breast cancer clients including general guidelines, questions to ask your clients, and 6 recommended general assessments.
Describe the Pilates principles, Pilates equipment, and 8 Pilates pearls.
Identify 17 benefits of Pilates and 9 things to be mindful of when working with breast cancer survivors.
Describe the anatomy of Pilates including 5 anatomical structures.
Identify 4 Pilates principles important to practical application of exercises.
Explain how to safely and effectively perform 6 Pilates exercises for Phase 1 recovery.
Explain how to safely and effectively perform 7 Pilates exercises for Phase 2 recovery.
Explain how to safely and effectively perform 8 Pilates exercises for Phase 3 recovery with progression.
Identify 3 options for breast symmetry after a mastectomy.
CE Values:
Continuing Education credit is included in the price of this Power Certificate Program. Successful completion of all 3 courses and course quizzes is required to receive continuing education for each course and to be awarded the Power Cert Certificate of completion.
The 3 courses together are approved for the following CE credit:
| | |
| --- | --- |
| 1.2 |     National Association for Fitness Certification (NAFC) |
| 12.0 |     AAAI-ISMA |
| 1.2 |     Action Personal Trainer Certification |
| 12.0 |     American College of Sports Medicine (ACSM) |
| 1.2 |     American Kinesiotherapy Association (COPS-KT) |
| 6.00 |     Aquatic Exercise Association (AEA) |
| 0.6 |     Aquatic Therapy & Rehabilitation Institute (ATRI) |
| 12.0 |     International Sports Sciences Association (ISSA) |
| 0.9 |     National Council for Certified Personal Trainers (NCCPT) |
| 6.0 |     National Council on Strength & Fitness (NCSF) |
| 1.75 |     National Federation of Professional Trainers (NFPT) |
| 12.0 |     National Strength Professionals Association (NSPA) |
| 12.0 |     Sara's City Workout (SCW) |
| 12.0 |     World Instructor Training Schools (W.I.T.S.) |