AASDN Nutrition Specialist Certification
The AASDN Nutrition Specialist Certification Program sets itself apart from other nutrition programs because certified members receive:
All materials needed to deliver nutrition support to your clients
Support from registered and licensed Dietitians/Nutritionists
A defined scope of practice to provide safe and effective programs
Go to the next level as a fitness professional with the ability to offer nutrition counseling to your clients safely and within your professional boundaries.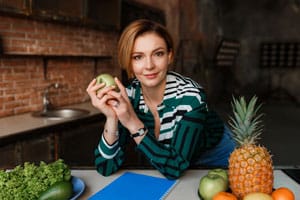 Prerequisites:
Minimum GED or High School Diploma required.
You must be 18 years of age or older.
AASDN is committed to reducing obesity rates. Candidates are not required to be fitness professionals but must identify how they will incorporate an exercise component.
Course Education Level: Intermediate
Continuing Education Credits: 3.0 NAFC
How it Works:
To earn this certification…
You must complete all course materials.
You must complete the certification exam with passing a score of 75% or higher.
You have up to 18 Months to complete your Examination Process.
After you are certified, you continue to have access to your course materials and any updates.
Certification Process:
Continuing Education Policy: To renew an AASDN certification, a total of 15 contact hours
are required every two years. Documentation of work in the field of nutrition such as
nutrition classes, lectures, etc.is also accepted. 
Certificants are required to renew their Nutrition Specialist Certification annually with a fee for
membership access to the AASDN membership portal in order to maintain an "active" status.
This is in addition to the continuing education requirement. The membership provides the
access to materials and information needed to practice as a certified Nutrition Specialist.
Certificants are notified in January to pay their renewal fee to remain certified as a Nutrition
Specialist.
System Requirements to View and complete this Course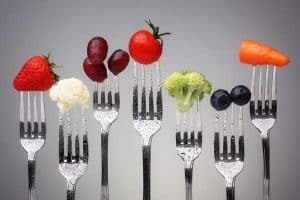 To become a Certified Nutrition Specialist, you will learn:
The science of nutrition based on current research and recommendations.
Accepted guidelines for nutrient requirements, dietary guidelines, and the food guidance system.
The role of nutrition in causing and improving chronic disease.
Important information about nutrition's role in complimentary and alternative medicine.
How to review, interpret, and appropriately incorporate nutrition research into your practice.
How to adhere to state licensure laws and a clearly defined scope of practice to safely and legally offer nutrition services to clients.
How to offer turnkey nutrition information to clients/patients/students developed by Registered Dietitians and Dieticians/Nutritionist.
How to implement safe and effective nutrition programs.
Tools for helping you promote success for your clients.
Become an AASDN Nutrition Specialist! Join top professionals and increase your earning potential by incorporating nutrition services for your clients.
Nutrition Specialist Certification Course Materials Include:
Course Content
Science of Nutrition Interactive Online Course
Nutrition for Fitness Professionals PDF Text Book
Ancillary Content
Introduction
Candidate Handbook
Nutrition Specialist Exam Study Guide
Examinations
AASDN NS Practice Exam
AASDN NS Certification Exam
The benefits of becoming a Nutrition Specialist include:
Unlimited support by an AASDN dietitian at no additional charge.
Improve client/patient success by adding a nutrition component.
Distinguish yourself from other health professionals as a Nutrition Specialist.
Increase income.
Continuing education requirements easily fulfilled – AASDN accepts approved coursework by NAFC, AND, ACE, AFAA, NSCA, NATA, YMCA, ACSM and other nationally recognized organizations. AASDN also accepts documentation of work completed in the field of nutrition and academic coursework related to nutrition.
All documents necessary to implement a nutrition component are available online. Materials have been developed by AASDN licensed sports professionals including: legal documents, menu plans, educational documents, individual scripted program, group program, youth program and more.
Option of providing more specialized services and serve special populations through the Nutrition Manager Program.
Nutrition Specialist Certification Interactive Study and Manual Objectives
Domains of Study:
Domain 1 – The Science of Nutrition
Domain 2 – Incorporating Nutrition Programs
Domain 3 – Communication/Coaching Skills
Domain 4 – Nutrition Research – Applications and Methods
Domain 5 – Professional and Legal Practices
Live Workshop Opportunities
University of Richmond August 26, 2023 (Saturday) 8:00am – 5:00pm
Additional Certification Options
If you are confident in your understanding of the essentials of the AASDN Nutrition Specialist Certification without first studying the NAFC/AASDN study course material, this option would be for you.
Product Detail
Nutrition Specialist candidates have the option to purchase the Nutrition Specialist Exam, including a free practice exam. This option is not recommended for first time applicants. You must pass the exam with a score of 75% or higher. If you fail the exam there is a $125 fee to re-take the exam.
No CECs are available with the Nutrition Specialist Exam option.
*You will not receive any study materials with this option, so ensure that you have a complete understanding of the education required to pass the exam prior to purchasing.
Feel free to contact a NAFC Career Consultant for help in selecting the best option for you.