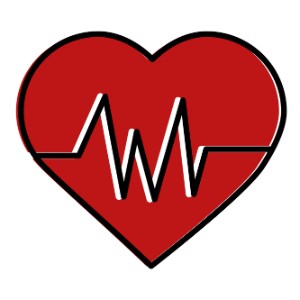 Hey Hero! Check Out June's story…
June Chewning, Director Education for NAFC shares this story with us to help underscore the importance of understanding the basics of body health and chronic disease. This story also gives a real life example that can help us understand how the work we do as fitness professionals can help people develop healthy habits that can have a positive impact on their lives.
In my 41 years working in the fitness industry I have had some interesting experiences. One experience occurred when I came to the fitness center one morning and a man was sitting at a table looking very uncomfortable. He said he pulled a chest muscle, but I found out he had been doing biceps curls. I went and got my blood pressure cuff and quickly discovered he was in trouble. His pulse was thready and his blood pressure was tanking. He refused an ambulance, but I managed to get him to agree to get in the car and go to a small medical center that was close.  They stabilized and transported him to a heart hospital, and he had triple bypass surgery that afternoon. I was a "Blood Pressure Hero" that day.
Many of us as fitness professionals avoid cuing into important vital signs like heart rate and blood pressure. We don't understand them, don't know how to take them correctly, or just don't have time to deal with it.  As fitness continues to connect and merge with medicine, it is becoming necessary for all levels of fitness professionals to learn more about basic body health and chronic disease. Basic vital signs are a window to the basic function of the body that can be very revealing.
High blood pressure is called the silent killer for good reason: there are no symptoms and it often goes undiagnosed or uncontrolled.  High blood pressure or Hypertension is directly related to atherosclerosis and heart disease as well as stroke, the 2 leading causes of death in most developed countries. There are important things fitness professionals should understand about blood pressure and exercise. Here are few facts:
High or uncontrolled blood pressure is very dangerous and poses a very serious health threat.
Exercise and diet are the most successful ways to control blood pressure.
For hypertension, exercise, diet, and 2 classes of blood pressures are used to help lower blood pressure.
Exercise should only be initiated after a client with high or uncontrolled BP has seen their health care professional and is under medical supervision and treatment. Systolic blood pressure can increase significantly during exercise, so a client coming to you with known (suspected) high blood pressure should not exercise without medical clearance.
Pregnant clients with preeclampsia or chronic high blood pressure should not be exercising during pregnancy and sometimes postpartum as it may exacerbate the condition and can be very serious.
Clients with pulmonary hypertension require physician clearance and may require oxygen during exercise or a medically supervised exercise program.
Chronic exercise is confirmed by research to be successful for preventing and managing hypertension. The benefit of exercise is primarily due to Post Exercise Hypotension (PEH). For most people BP is lower than pre-exercise BP after exercise, and chronic exercise can sustain PEH resulting in lower resting blood pressure.  
It is important for all fitness professionals to have a basic understanding of blood pressure. NAFC has a fantastic CEC course that helps our students develop a greater understanding of heart health, and we are running special on that course this month in honor of heart health awareness! Check it out here, and use code HEART2020 for 25% off <3
June Chewning has served the health-fitness industry for many years as a land and aquatic fitness professional, trainer, and teacher.