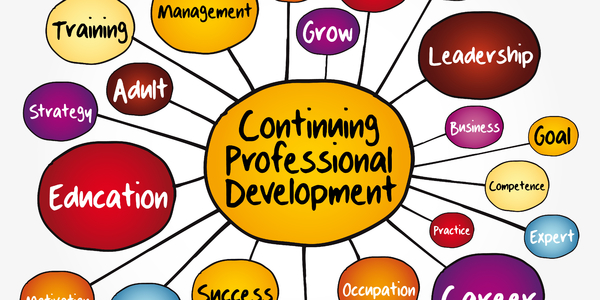 Career Development via CECs and Special Offer!
Many degrees and certifications require continuing education to remain current. Many holders of these degrees and certifications procrastinate the continuing ed process until the very last minute while dreading it every second, too! We know…we are also fitness professionals 😉
It's a requirement of the credential and not always what we choose, and that can be difficult to accept…it also requires expenditure of precious resources (time, money, energy, etc) to complete those credits.
While the requirement itself may not always be inspiring, there are many valid reasons for continuing education conditions to remain in the health and fitness industry. Part of the reasoning can be put to valuable use for you by expanding your usable knowledge and credential base…aka career development. Making it work for you can lead to places never envisioned upon completing that first certification! Intentional pursuit of your personal development can be a fantastic side effect of filling the req's, and that is the intended message in this post 🙂
We are committed to helping health and fitness professionals build meaningful and vibrant careers, and the pursuit of continuing education is a big part of our service offerings to our students and program graduates. June Chewning, our Director of Education shares a bit of her continuing ed story with us here:
Hi Everyone,
My name is June Chewning. I am the president of Fitness Learning Systems and the new Director of Education for NAFC. I just wanted to share that a few days ago I looked in my wallet and found 6 expired CPR cards and one current card. It made me realize that in my 41-year fitness professional career, I think I have renewed my CPR over 25 times. It could be more because there was a long period of time when Red Cross required renewal every year.
That made me start thinking of needing renewal for certifications, and I started thinking about all the conferences and workshops I have attended and all of the courses I have taken. For many years I considered CE for Cert renewals a total pain in the glutes. But then I looked back at all I have learned, and it made me realize after all these years how grateful I am that continuing education is required.  Even coming out of college with a Bachelor's degree in Physical Education and then pursuing a Master's degree in Exercise Physiology did not give me all of the knowledge nor experience I needed to be a great fitness professional.  It was all that continuing education that was the icing on the delicious cake.
I am most grateful that for some reason all of these years I have taken my continuing education seriously… it defined me as a professional and led me to numerous job opportunities that allowed me to make a living as a fitness professional.  It allowed me to diversify. It led me from a physical education teacher, to a group fitness instructor and personal trainer, to a Master Trainer position, to an international presenter, to doing research and writing training manuals and courses, to an education consultant and research committee lead, to a gym owner for 18 years, to a college professor and developer of college curriculum, to the president of Fitness Learning Systems and currently to Director of Education for NAFC. I would have to say without doubt that the biggest factor in my ability to diversify was my continuing education. Knowledge IS power.
So, this crusty old health-fitness professional would like to encourage you to invest in quality continuing education and make it count. That, more than anything in your career, pays off consistently with career benefits.  Pay attention and carefully plan your career path, making each CEC count. It will maximize your potential for success in this industry. I have loved being a fitness professional for 41 years. From teaching aerobics bare foot with leg warmers, to teaching and constructing courses for medical exercise, it has been worth the sometimes bumpy ride.
Thanks a bunch for that share, June! We are so honored to have you part of our team, and we don't think you're crusty at all (insert smoochy face emoji).
CECs are a great investment in yourself, your career, and those who benefit from your work efforts. If you don't already know about it, we have an awesome special going right now…all PowerCerts and CECs are 40% off until midnight on 1/5/20 with code CEC40. Click here to check out the offerings. As always, you've got 18 months from date of purchase to complete the coursework, so it's a valuable investment to make now and use as your schedule allows over the remainder of your certification period.
Big, happy New Year to you all!
– Your NAFC team