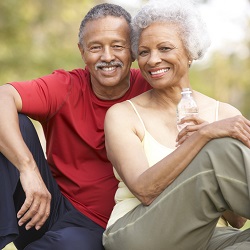 This course provides an important overview of aging through physiological, psychological, and sociological perspectives. With a thorough understanding of the aging body, a health-fitness professional can design effective programs to meet the needs of students. Videos and exercise descriptions are included for chair and standing exercises as well as exercises for in the water. Meet the demands of this growing population with safe and effective exercise options.
Authors:Dr. Sandy Stoub MA
Education Level: Beginner, Intermediate
Prerequisites: None
Online Interactive Course
Online Quiz (30 multiple choice questions. Minimum passing score 75%)
After completing this course you will be able to:
Understand key expectancy statistics and implications to today's aging population.
Identify key changes in each physiological system of the body.
Discuss importance of balance and equilibrium.
Design multi-functional programs to meet a variety of needs.
Discuss necessary adaptations.