Exercise Prescription for Alzheimer's Prevention and Intervention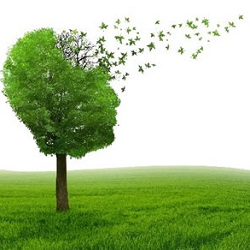 At this time, there is no cure for fatal Alzheimer's disease and prevention is key to avoiding this 6th leading cause of death in the U.S. Fitness has been found through research to be instrumental in prevention. As the world population continues to grow and live longer, the issues of accompanying cognitive decline, dementia, and fatal Alzheimer's disease are becoming more prevalent, significantly impacting quality of life, health care systems, and the economy of many countries.
This course reviews statistics, definitions, risk factors, and stages of disease progression. The primary focus of this course is evidence-based preventive physical exercise for prevention and intervention. Exercise guidelines and considerations are provided and sample programs are included.
Author: Alzheimer's Research and Prevention Foundation
Education Level: Intermediate to Advanced
Prerequisites: Recommended: Introduction to Alzheimer's Disease
Online Interactive Course
Online Quiz (50 multiple choice questions. Minimum passing score 75%)
After completing this course you will be able to:
Discuss cognitive decline, statistics for dementia and Alzheimer's, and identify 4 definitions related to cognitive decline.
Describe 8 risk factors that may lead to cognitive decline.
Identify the 7 stage Alzheimer's Disease Progression Model.
Discuss the evidence-based research related to exercise and cognitive decline.
Explain exercise prescription for brain health.
Identify 3 levels of exercise intervention and describe exercise guidelines for prevention and intervention of cognitive decline.
Discuss 5 exercise guidelines for prevention and intervention for cognitive decline.
Describe safe exercise prescription practice for clients with concurrent chronic diseases.
Discuss 3 exercise considerations when working with clients with cognitive decline.
Explain how to safely and effectively implement exercises and exercise programs for clients with cognitive decline based on the 5 sample programs provided in this course.