Power Rebounder Equipment
What makes the NAFC Rebounder safer and more efficient than other leading rebounders?
CHECK OUT THESE SAFETY FEATURES AND BENEFITS!
44" plaform provides a larger surface area for safer rebounding exercises
Legs have built-in springs for simplified assembly
Longer and thicker springs add product durability and safety
Plastic covering on all hooks and springs for injury prevention
Narrow cover material that does not interfere with the foot possitioning and to cover the springs around it
Security Bolt that safely secures the springs without affecting the integrity of the metal frame
Additional green belt for better all-around support
Folds in half for easy transport and storage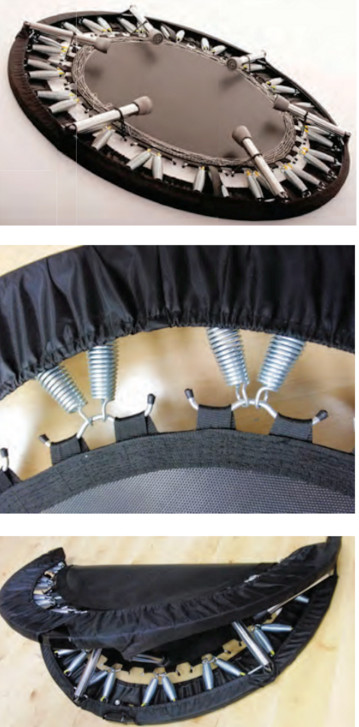 NAFC REBOUNDER PRODUCT PRICING $250.00
Shipping is not included in the unit price. A representative will contact you to determine shipping cost to your location once you order
or
you can call 1-800-324-8315
Individual Pricing: 1-4 $250.00 each
Small Class Pricing: 5-10 $219.00 each
Medium Class Pricing: 11-19  $199.00 each
Large Class Pricing: 20+ $179 each
Note: When ordering more than one device, add this item to cart and use the "+" button to increase the number of items to order. The bulk discount will take effect when 5 or more devices have been added.